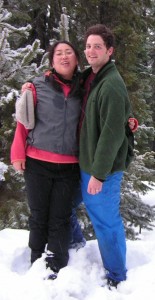 Born and raised in Korea. I came to America in the early 90s. And started ceramics at Ventura College, California.
I earned my BFA at Washington State University, and studied with Korean Master Potters.
Ever since one-pound of clay grabbed my hands and wouldn't let go, for over 20 years I have been making and teaching art.
I collaborated and created with persons and communities of diverse backgrounds, experiences, and physical abilities.
This ceramic art can be a piece of your life. It can hold your early morning hot coffee, your grandmama's apple crumble. One summer day, it will hold your home grown fresh garden salad.
This is living with art!
Enjoy!
Eunsil Kim